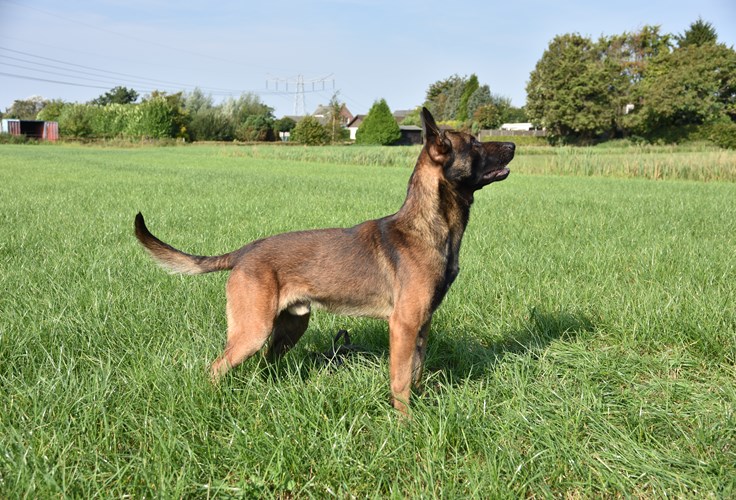 General Info
Name: Harry
Gender: Male
Date of birth: 15-08-2019
FCI-pedigree: No
Pedigree: http://www.bloedlijnen.nl/?BRN=36559
Certifications:
PH I 425 CL (13-05-2022, Reusel)

PH II 438 CL (03-07-2022, Eindhoven)
Awards:
1st place PH II Qualifying Match (436)
16th place PH I Nationals 2022
Harry is son of Rudie. In many aspects he is full copy of his father. He is a very complete police dog. Extreme hunt drive, a lot of possessiveness on everything he finds. Big muscled headpiece, with a hard and full grip. Besides being a super police dog, he is social to everyone. He is fine with kids, strangers, other animals. Available for live breeding. Semen available worldwide. First pups are expected in november 2022.
Contact Us